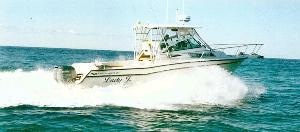 The Lady J. Our 30 foot Grady White Marlin is ready for action! She has twin 225 4-stroke engines. The engines are both quiet and fast with no fumes to worry about. The Lady J has a full head with hot and cold running fresh water and is equipped with all the latest electronics and safety equipment.

Here's USCG licensed Captain Tom Tocco hoisting a very nice striped bass!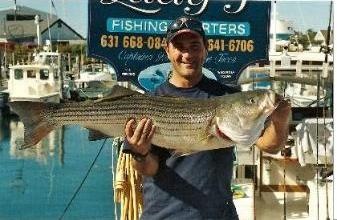 This Guy sure is happy with his catch. This bass was the final fish of the day.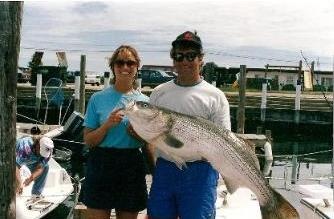 Captain's Tom and Jan with a 38 pounder of their own!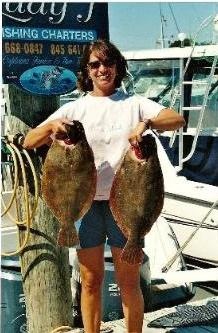 These fluke were caught on the south side. They were two of many in the total catch. Fish on every drift!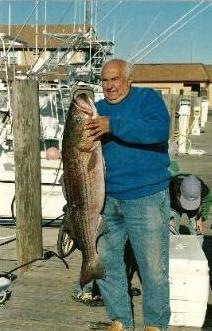 Tony caught this 40 pound bass on a live eel. What a fight- from both sides! As you can see, Tony won the battle.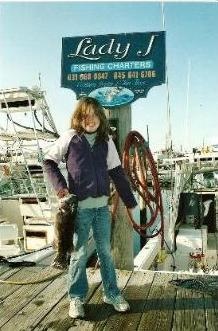 8 year-old Angela with her first blackfish!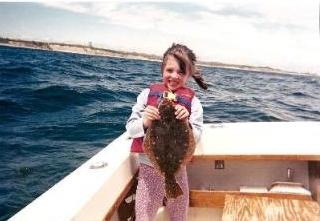 A younger girl, but yes, this is also Angela. This time she is holding a fluke and quite happy with her accomplishment!

These two boys had a blast hooking bass and blues!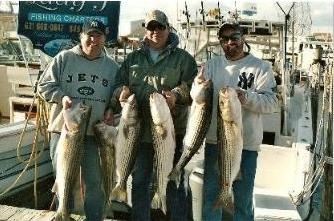 These guys caught their limit of bass and then some for a magnificent day on the water!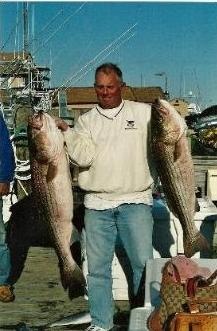 Wow! These are heavy!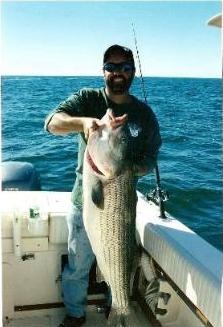 This is a story....... Mark was standing on the outside of the transom by the engines when he hooked into this brute! It was a hard fight, but Mark got him into the boat. This fish weighed in at 44 pounds! You can find this picture of Mark on the front of our brouchure.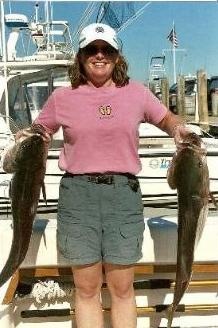 This angler could do no wrong. She was high hook by a long shot and very happy about it!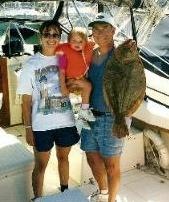 Captain Tom with a 9 1/2 pounder of his own.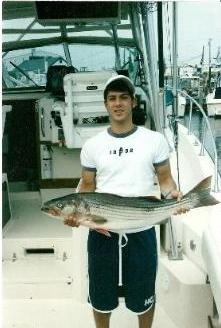 This was his first time on the ocean and his very first striped bass!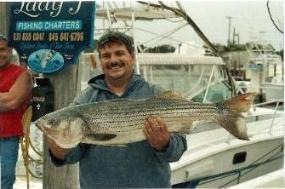 Just look at that smile!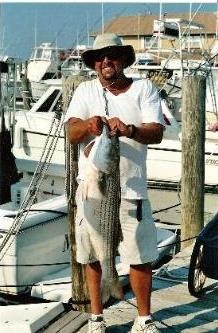 Bill is a happy camper! This was just one of the limit of bass caught that day.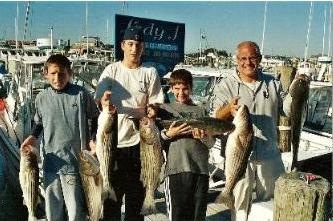 Cousins along with a father a son caught so many bass and blues, they were too tired to reel in any more! What a great trip!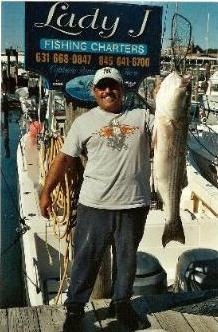 Big fish = Big smile!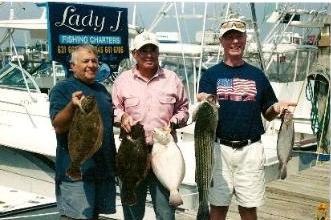 Marty, John, and Ron had a fun day on the water!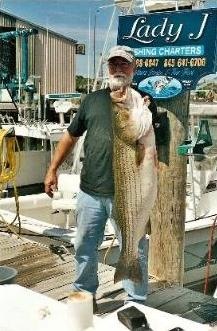 Dick from Iowa wanted to see the ocean but he got a whole lot more.... This 40 pound striped bass really made his day!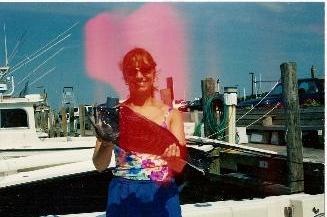 A beauty of a sea bass! Too bad the picture isn't as beautiful as the fish but you get the idea!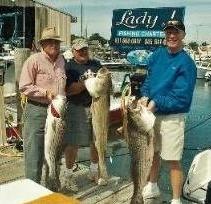 John, Marty, and Ron had an amazing day of non-stop bass action in the fall. We had to leave 'em biting!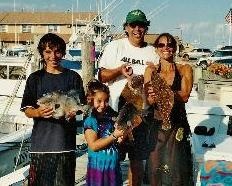 This family didn't know what to expect, but they wound up with a pile of trigger fish and fluke!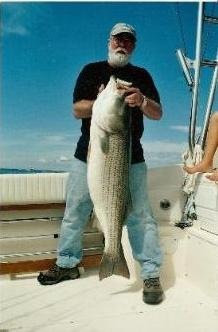 A brute!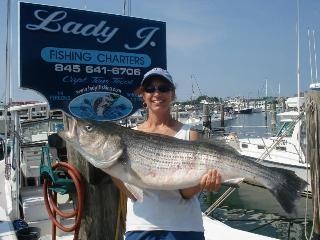 Captain Jan with a 35 pounder!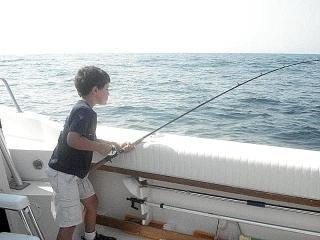 Six year old Guy pulling in a nice fluke by himself!

This three-way assist resulted in a brute of a bluefish!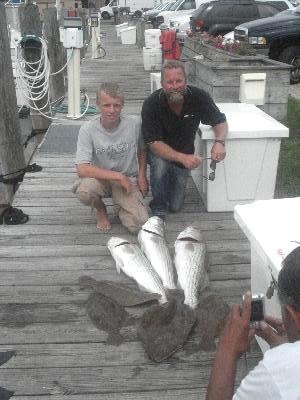 Father and son.